Another Austria 2017
For the fifth time, Another Austria will present collections by young fashion designers at the International Fashion Showcase, organised by the British Council and the British Fashion Council during London Fashion Week. The renowned Somerset House in the heart of London will once again serve as the venue for this event, accommodating a new generation of emerging artists and curators from 25 countries from 17 to 21 February. Austria's contribution is organised by AUSTRIANFASHION.NET, which has been able to secure the Austrian Cultural Forum London as a collaboration partner once more for the 2017 edition.
Material Essence Participants
This year's theme, Local/Global, invites audiences to explore the complex network of various cultures and their local fashion productions on a global level. Curated by Claudia Rosa Lukas, the Austrian contribution Another Austria: Material Essence focuses on the fascination of material in all its diversity. Addressing both themes, four younger-generation designers – Raphael Caric, Sabrina Stadlober, Hvala Ilija and Lauren Cooke/HEIRS – orientate themselves on regional traditions, such as Wiener Geflecht, the production of loden cloth, the blue-print technique or the processing of precious gems.
Created especially for this exhibition, the works oscillate between functional application and artistic craftsmanship and present four innovative, aesthetic approaches in contemporary design.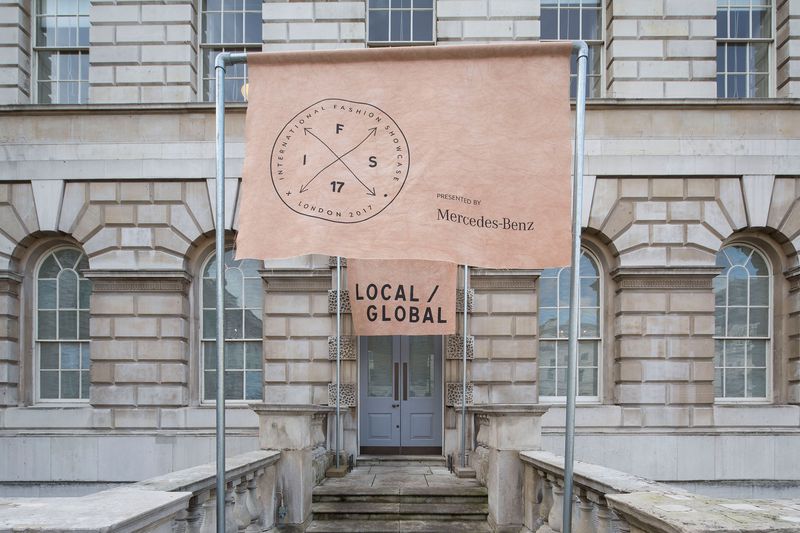 Designer Support Programme
In collaboration with the London College of Fashion, a comprehensive designer-support programme on the topics of fashion business and start-ups is offered, as well as numerous networking events, receptions, talks and tours.
Once again, the Austrian Cultural Forum London will also focus on the subject of fashion, presenting the exhibition Transfashional Lab (9 February – 4 April 2017) parallel to the International Fashion Showcase 2017. It will show visionary works at the intersection between fashion and art by designers and artists from Austria, Poland and Great Britain. 
Participating in the International Fashion Showcase in London for the fifth time, Another Austria has established itself as an innovative presentation platform for ambitious Austrian design. In recent years, more than 50 designers from the fields of fashion, jewellery, photography, animation, illustration, literature and fashion theory have thus been able to provide insight into the multifaceted creative spectrum of the Austrian fashion scene on an international level.
The aim of Another Austria: Material Essence is to again create an experimental space in which the commercial and the non-commercial are equally important and where the concept of cultural exchange serves as a foundation.